I was worried it [ORILISSA] was going to be like some other treatments I had tried in the past.
Sara
ORILISSA is just a daily pill — available in 2 doses:
One pill taken once a day, at about the same time each day, with or without food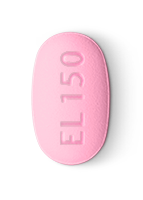 One pill taken twice a day, for a total of 400 mg a day, at about the same time each day, with or without food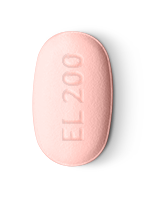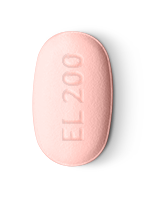 Your gynecologist will recommend the lowest effective dose based on your symptoms and treatment goals. Both the pain relief and any side effects you may experience could be different, depending on the dose you take and how your body responds.
Because ORILISSA works throughout your menstrual cycle, it's important to take ORILISSA every day, exactly as your gynecologist prescribed—even if you're feeling better. ORILISSA is not a medication you take only as needed.
It does not contain hormones and does not prevent pregnancy.
Now you know how to take ORILISSA. But what if you want to stop?
ORILISSA is a daily pill, so you and your gynecologist can decide to stop using it at any time.
You may not get your period while taking ORILISSA since it lowers estrogen. However, this does not mean ORILISSA will put you into early menopause. As a matter of fact, the majority of women (~60%) in clinical trials who took either dose of ORILISSA got their period within a month after they stopped taking ORILISSA. And about 95% got their period within 6 months.*
*These women had taken ORILISSA for 6 months.
Want to know how much ORILISSA will cost for you?
ORILISSA starts working in the body to lower estrogen after about 24 hours; however, pain relief will take longer
It may take 3 months to experience the full benefits of endometriosis pain relief
Still got questions? Keep 'em coming
Give us a call at 1-800-ORILISSA (1-800-674-5477). We're here to answer questions you may have about ORILISSA.
We're available Monday through Friday, 8AM-8PM ET
For questions outside these hours, you can find some answers to common questions about ORILISSA right here on the site
Always ask your gynecologist. They know you the best and can help find the answers you're looking for.